What is a soil test?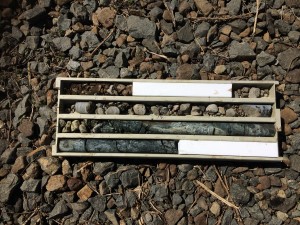 If you are building a new house or extending an existing house, your local council will require you to provide a soil test (also known as a site classification) of your land.   Site classifications are conducted in accordance with AS-2870-2011 "Residential Slabs and Footings" which require an assessment of the general subsurface conditions of the land, the assignment of a site classification and a wind classification in accordance with AS 4055-2006 "Wind Loads for Housing". If necessary, we will perform a shrink swell test on soil samples to assess potential surface movement.  The site classification will allow your designer, builder or architect to design the footings of your dwelling based on the soil condition of your land.
What can Statewide Geotechnics offer?
Statewide Geotechnics conducts site classifications for residential or commercial development, whether it be a single lot or a whole subdivision, or redevelopment of an existing site such as a house extension.
Unlike most engineering geology businesses, Statewide Geotechnics has the use of its own drilling rig which means we can undertake investigations without the hassle or added expense to our clients of having to find a drilling contractor. Our drilling rig comprises a Proline auger unit mounted on a 75-series Landcruiser. It has the capability to drill to 10m depth using 100mm diameter solid augers, and is able to capture both disturbed and undisturbed samples for laboratory testing. Larger diameter augers can be used for post hole and pier hole drilling applications.
Some site classifications are relatively straightforward, however, other site classifications may require more detailed testing and reporting to address landslide issues and the E3.0 Landslide Code under the Tasmanian interim planning schemes.
Our site classification fee starts from $500 (no GST applicable) depending on the site. The site classification report will be ready within 5 business days of the site visit. Contact us for a detailed quote.